CCK & Associates
and LAH Builders
Founded by Charles C. (Chris) Klein in 1999, on the guiding principles of quality, honesty, commitment and integrity.
These principles have earned our firm the distinction of being a trustworthy and respected General Contractor and Construction Manager in the industry. Providing quality services, while upholding our promises and meeting client goals has driven our growth and success.
CCK & ASSOCIATES offers construction management services. There is a "crossover" of services between CCK & ASSOCIATES/LAH BUILDERS that benefits all of our projects. CCK & ASSOCIATES specializes in healthcare construction projects and we pride ourselves in our exceptional organization skill sets and communication.
We provide services in project management, time management, cost management and project/contract administration. We not only manage projects, we build relationships.
Our greatest accomplishment will be measured by our ability to meet your goals. We are proud to share that 90% of our business are repeat clients.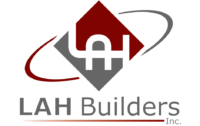 LAH BUILDERS specializes in healthcare construction and we pride ourselves in our ability to clearly communicate.
We believe readiness and action stem from an ability to communicate information clearly between our client, design team, trade contractors and City/State agencies. Our team understands communication is the cornerstone for on time completion, meeting budget goals, safety and client satisfaction. Our involvement with numerous Office of Statewide Health Planning and Development (OSHPD) and Local agencies has led to repeat work from various clients. Our successful interaction with OSHPD field staff, Inspector of Record, and Local agency Inspectors have brought value to the project through understanding of how these different systems work. We use this understanding and apply it to your project.
Core Values
Pride and Personal Involvement in the work we perform result in superior quality and service. This attitude is also reflected in our employee's level of responsibility, professionalism and competency.
CCK & ASSOCIATES/LAH BUILDERS is a leader in providing value added construction and management services to our clients.


We achieve this by retaining highly experienced technical staff who have a proven track record of resolving problems, understanding the importance of our clients' budget, proposing cost saving ideas without sacrificing on quality and weighing out multiple options that lead to value based decision making. All of these elements create a successful partnership throughout the construction process. Our pledge is to establish, nurture and develop long term relationships with our clients by listening to their needs, exceeding expectations, delivering on our commitments and gaining client trust through exceptional performance by every member of our team.